The first time around they weren't ready.
Now star-crossed lovers get A Second Chance At Love ...
Each of these stories is completely stand-alone.  They are a series only in that they all have a central theme.
All of these are available as individual stories ... or in Bundle Editions (see the bottom of the page).  I have also combined all five stories into one print edition.  And all of the stories are also available in one ebook edition.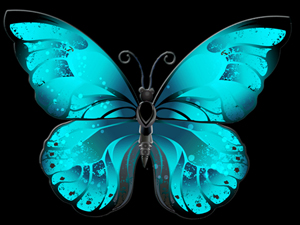 Willed To Love
Two former lovers are unprepared for the reading of a will. Can they live up to the terms?
Although still in love with her husband Devon , Ashley Monroe was seeking a divorce, thanks to his family and their mistreatment. When Devon 's grandmother dies, and Ashley is included in the will, everything changes, because his grandmother wasn't about to let history repeat itself.
Word Count: Novelette
Previously published by Phaze.
Reviews
"Shunned, stunned, and alone. Sounds depressing. Add to that, she's just lost a child and her husband's family wants nothing to do with her. Some people would give up, but not Ashley. Want to know more? Then you need to read Willed to Love to find out what happens. There is a lot packed into this little story. Michelle Houston's characters touched my heart in their tenderness and ruefulness. What could've been written with a heavy hand comes across as touching. I wanted to see Ashley and Devon work out their issues. […] I liked that they didn't jump into the relationship and all over each other from the word go. Ms. Houston wrote the buildup of the connection and subsequent outcome well, keeping me on the edge of my seat until after the last page. […] If you want a love story that will bring tears to your eyes, then you need to read Willed to Love." ~ Whipped Cream Reviews, Rated 4 Cherries on top
"Ms. Houston is an exceptional writer and in this short story she shows her talent. This story had no trouble keeping me glued to my seat. I loved the way Michelle portrayed Ashley's feelings throughout the book. How it showed if we give ourselves a chance to absorb the hurts of our lives, we become stronger people for it. For an uplifting tale, I would recommend this to anyone." ~ Ebook Addict
"A sweet steamy read that will break your heart, Willed to Love is a perfect mix of romance and light humor. [...] No spoilers here, but I absolutely loved the ending. This is one you need to read" ~ You Gotta Read Reviews, Rated You Need to Read

Diggin' Up Bones
Secrets forced Alisa to push Zach away - can she handle letting him back into her life, knowing he is going to keep digging until he finds out what they are?
All Alisa wanted was to be left alone with her writings. But the discovery of Native American bones on her property made that wish impossible.
The last man she wanted to see was back in her life, and with him Zach Bradford brought a whole lot of memories and some questions she really didn't want to answer.
Now besides digging for bones, he's digging into their past as well, searching for answers to why she broke up with him suddenly, two years ago. And Alisa has to decide if she is going to keep living in the past, or if she's going to let it go and reach for a possible future with Zach. The future she should have had.
Includes the short vignette: Writing of Love
Word Count: Novella
Previously published by Phaze.
Reviews
"Michelle Houston pens a tender, yet sweet, story of how humiliation and shame can undermine the best of relationships." ~ Two Lips Reviews
"Diggin' Up Bones is a short romantic read that's packed with love and longing. It's clear from the start that what Alisa and Zach shared was not meant to end. Ms. Houston pens a sizzling romance that's sweet and emotionally captivating." ~ Literary Nymphs
"Ms. Houston has made her characters and her story very honest and real. She perfectly describes the fear and guilt of being a victim as well the desire to love and be loved. This short story is sad, sweet, and sexy all rolled into one." ~ Coffeetime Reviews
"Digging Up Bones is a sexy read of love and trust. Michelle Houston does a great job of using serious subject matter and not depressing the love story. This story was fantastically written with believable characters and strong dialogue. I would highly recommend this book for all erotica and romance readers." ~ Sensual Reads and Reviews
"To my surprise, and relief, Alisa isn't bitter and angry with everyone in the story. I loved that. When most characters would have withered into a corner and lashed out, Alisa took full charge. She is a character that you cheer for the moment she walks onto the page and one you hope to emulate if the need ever arises. ... Zach is respected, patient, insightful, and secure enough to follow her lead. ... Archaeologists unearth the most interesting secrets." ~ Whipped Cream Reviews, Rated 4 and 1/2 Cherries on Top
"This is the second book that I've read by Michelle Houston, and again she has captured human emotions in about 43 pages. [...] This is the touching love story of Alisa who had something tragic happen to her and in the process broke up with Zack. Two years later, after discovering some Native American remains on her property she calls the one man she can trust which is her ex. [...] Alisa is ready to put the past behind her, but in the beginning of the story, the only barriers to Alisa's happiness is her own self-doubts and recriminations. [...] The story is told only in the point of view of Alisa and we learn so much of who she is by her actions and words. It is a powerful, yet riveting love story of triumph and redemption of one's self. [...] Bottom line, the story gets a 4. The author has once again, shown her capacity to showcase human emotion in the written word. She also weaves a very sexy read with Alisa going out of her comfort zone to be with the man she loves. Do not let this one pass you by." ~ Aquanetta Ferguson for the San Diego Examiner, Rated Recommended to buy

A Bid for Love
He bought her for 48 hours ...
Erika had thought that Ryan was out of her life, and that she was over him. When they run into each other at an art action, and he outbids her on a painting of her grandmother's, she's willing to do anything to get it from him - including agree to spend 48 hours with him. Her head says at the end of it, she can just walk away. Her heart isn't so sure.
Includes the short vignette: Love Slave
Word Count: Novelette
This title was previously released with Phaze. It has been modified/expanded.
Reviews
"Michelle Houston surprised me with this short yet highly entertaining read. Ryan and Erika's relationship has so many twists and turns that I felt drawn into the storyline and couldn't wait to find out what happened between them - or what would happen next. Ryan and Erika have unresolved issues which neither of them has dealt with and obviously needs to before they'll be able to move on. A BID FOR LOVE allows readers into the loving Dom/sub relationship Ryan and Erika shared and gives you a better understanding of how imperative trust would be between them." ~ Romance Junkies, Rated 4.5
"While this is a BDSM story, at its core it is a romance and that is what touches me, because these two were destined to be together, and that is a beautiful thing. [...] Bottom line, this is a touching love story of redemption and forgiveness. It is erotic and sensual that it will have you're bosoms heaving with the eventual outcome (ok maybe not, but mine heaved)! Michelle Houston has written a winner here. This review gets a 4. Do not let it pass you by." ~ Acquanetta Ferguson for the San Diego Examiner, Rated 4 - Recommended to buy
"It is rare to find a book on BDSM that actually does the practice justice. Most forget that it isn't just about dominance and submission. More than anything else, it's about trust. Trust that the other person will not do you real and lasting harm. Trust that they will stop when requested. Trust that they will not abuse the power they have been given. [...] And that is what this story is really about, trust; how quickly it is broken and how it can begin to be repaired. [...] As for the sex, it is definitely hot and heavy in this one, and an excellent choice for anyone looking for a dominate man. Ryan and Erika have a passionate chemistry that is clear even in such a short story. I hope to see more works from this author in the near future." ~ You Gotta Read Reviews, Rated You Gotta Read - highest rating!
"A Bid For Love is a delightfully deceptive story. Being only 26 pages, I did not expect to read a concise, well written story of love lost and then found again but it showed me that looks are deceiving. [...] The characters of Erika and Ryan were beautifully fleshed out. I found myself caring about them and their individual stories. [...] The way the past break up was explained was done in an ingenious way. I could not be mad at either Ryan or Erika. The well written plot and emotional dialog had me glued to my chair to see what occurred next. A Bid For Love is another fantastic story by Ms. Houston that I highly recommend reading." ~ Whipped Cream Reviews, Rated 4.5 Cherries on top
"Ms. Houston writes a romance story with BDSM and does it with style. The sex scenes are hot, and the chemistry between Erika and Ryan burns through each page. While Ryan seems hard and ruthless at the start, you soon realize there is much more to this sexy hero." ~ Fallen Angel Reviews, Rated 4 Angels
""A Bid For Love" is a nice little short that packs a lot of emotion...Pacing was fine. Prose and dialogue were good, and character development was well done..."A Bid For Love" is a sweet story with a nice ending." ~ BDSM Books

A Change of Pace
Ten years ago, they were students in the same college class - but Nicole never imagined Alan saw her as anything more than a study-buddy. Fast forward ten years ...
Nicole is frustrated with the emptiness of her life. When a chance meeting with Alan, an object of her affection from the past, ends with an invitation to his house for dinner, she decides to take a chance and live a little. She already has enough regrets about the past - she wasn't about to pass up what could be a second chance.
Word Count: Short Story
This title was previously released with Phaze. It has been modified/expanded.

Reviews
"All I can say is WOW! A Change of Pace showed me how simple things can change the course of your day, and your life. The heroine of this book was masterfully written by Michelle Houston and has you identifying with her in ways that you didn't think you would. Great job again Michelle – I can't wait for more books to come." ~ Simply Romance Reviews, rated An Outstanding Read
"A CHANGE OF PACE is a fiery story of passion, withheld for a decade, between two old college friends. The lovers are easy to relate too and there are sparks every time they have a scene together. I can't get over how sexy it is when the author speaks of Alan Vivanio. A man bigger than life, but the kind of guy every woman dreams of. I enjoy the way Michelle Houston describes Nicole's feelings about her life and Alan. It gives depth to the characters and creates a more intense connection between them. Houston portrays the sex scenes with precise explanations and it truly helped that I wasn't made to stop and think of acrobatics. The encounter was refreshing, hot, steamy, naughty and absolutely to the point. A CHANGE OF PACE got my pulse jumping with each page and I was pleasantly surprised with the witty ending." ~ Dark Angel Reviews

Her Best Man
What if her unrequited love for Rick wasn't so unrequited?
Rick has always been a part of Katherine's life, including being best man at her wedding to his friend. When her marriage falls apart, she finds out that her unrequited feelings for Rick aren't so unrequited.
Word Count: Short Story
This title was previously released with Phaze. It has been modified/expanded.
Reviews
Rated Multiple O's - Oh baby I'd go back for more
"It's the end of one life and the beginning of another for Katherine as HER BEST MAN opens. Her divorce is final and she's moving into a new apartment. Rick, her ex's best friend and the best man at her wedding, is helping with the move. While Katherine feels a sense of loss with the betrayal and subsequent shattering of her marriage, another part of her realizes that this is a new beginning. Suddenly, Rick seems to be the answer to her future… [...] Readers will feel the emotion that Katherine's experiencing. While she's not in love with her ex anymore, she feels as though she lost the best years of her life. But Rick quickly proves that the best is yet to come. He's waited for Katherine to be ready, and the move into her new apartment is the right time. Their coming together is both sweet and erotic, with Katherine like a flower blooming in the spring. She's going to enjoy their sex, but the sweetest part is just falling in love again…with Rick." ~ RRT - Erotic
"The story shows that there is such a thing as second chances in life -- and that you should grab hold with both hands when they come along. It's also a story that shows how love between friends can be more than just friendly. A definite thumbs up." ~ Whipped Cream Reviews
"Ms. Houston thoroughly entertained me with this short read and she made me feel as if I was another character in her story seeing everything first hand. The characters were quite believable and Katherine and Rick were easy to fall in love with." ~ Night Owl Romance Reviews
"Ms. Houston has created a short tale that is fast paced with high voltage desires and tender emotional elements all with entertaining details and enchanting, tug-at-your-heartstrings power. The author has done a superb job of building the characters and weaving the plot threads through her story." ... "Ms. Houston also does a wonderful job of delving deeply into the heroine's character, helping the reader to understand her failures as well as her hopes, dreams, and desires, all while giving her a chance at happy ever after." ~ The Romance Studio
"Her Best Man by Michelle Houston is a super short, super fast, yet thoroughly enjoyable read. The heat between Katherine and Rick is tangible. They found love in the least likely of places, and I was stunned that Rick stuck by Katherine's side instead of leaving her when his best friend left. Neither is sure of the other's feelings, so both walk on eggshells around each other for a bit. The tension that was between Rick and Katherine helped to build this story to a very satisfying end; I could feel it coming off the pages. This short read is full of action and emotion, and I couldn't put it down until the very last word!" ~ Fallen Angel Reviews