"Every man has a wild beast within him" ~ Frederick the Great
"We humans fear the beast within the wolf because we do not understand the beast within ourselves" ~ Gerald Hausman
Each of these stories is completely stand-alone. They are a series only in that they all have a central theme.
All of these are available as individual stories ... or also combined into one print edition.
I do have intentions of writing more stories in this series.  I just have to wait until the guys start talking to me.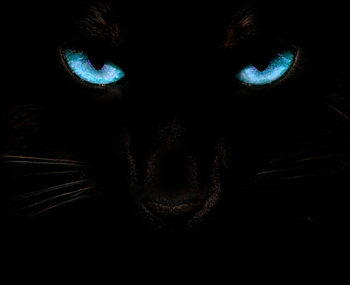 Taming the Wolf
Ben had accepted that he would quite possibly live the rest of his life alone; gay werewolves just didn't happen naturally.   Then one day Nathan, another rogue-made werewolf, turns up on his doorstep and he finds that maybe there is a mate for him after all, if he can teach the younger man how to tame his inner wolf.
Word Count: Short Story
Previously published by Phaze
Reviews
"This short read takes the reader through the hardest days of Ben's life, as the fear of losing Nathan vies with the hope of keeping him. Ben has been so lonely that he is almost afraid of hoping that things will work out. You, the reader, ride a roller coaster of emotions as he tries to save Nathan, first because it's the right thing to do, and then because he recognizes his visceral attraction to the man, which will be wasted if he can't save his life. How can Ben force Nathan to control his wolf? If willpower alone would do it, it would be done. It needs something more ~ but what? It's amazing how Michelle Houston can fit so much emotion, so much hot sex, so much imagery in a short twenty pages." ~ Carole for Rainbow Reviews
"I enjoyed Ms. Houston's depiction of the wolves and how the wolf nature hides just below the surface and fights for dominance with the human side. Also, given the brevity of the story, she does an excellent job developing the main character Ben, sketching out a werewolf society, and creating a conflict that will fully involve the reader. I finished Taming the Wolf hoping that Ms. Houston will give us a longer story about her werewolves in the future." ~ Bookwenches
""Taming the Wolf" was a joy to read. [...] I really enjoyed the overall vibe. The love scenes were hot, steamy and sexy. The storyline was a grabber and kept me very interested. So interested that I'm looking forward to more by this author. I will recommend this book to other readers and friends." ~ Night Owl Reviews, Rated PAGE TURNER!
"Taming the Wolf is a highly passionate and enjoyable story" ... "I adored the characters and enjoyed what little we learned about them. I was curious about their pasts and enjoyed the little glimpses we get as Ben thinks about his own transition. However, I would have loved to learn even more about these great characters. Ben is such a caring and patient teacher having gone through much of the same things that Nathan does. He had given up on ever having a mate as gay weres are very rare when he met Nathan. As for Nathan, we don't learn a whole lot about him nor do we get his point of view, but he is a very trusting young man who seems perfect for Ben. They have an interesting chemistry and I'd love to know what happens beyond the end." ~ Whipped Cream Reviews
""Taming the Wolf" is a story of tenderness, tough love and acceptance on all levels. It's well written, and the erotic scenes are as much emotional as physical. I finished the story feeling as if I knew Ben and Nathan and celebrated their happiness...good writing and a great story!" ~ Bitten By Books, Rated 4 Tombstones!
This was an extremely satisfying short story, with a nice romance. Ben was savagely turned into a werewolf years ago. He's gay and despairs of ever finding a mate. When Ben lays eyes on Nathan he finds the potential for love at last, but only if Nathan can control his beast.  This story has just enough background to make the characters solid while still keeping pace for a short story. The paranormal aspect is happily more than just window dressing as it plays a role in the plot as well as the romance. The writing is clean and the sex is graphic. Overall, I liked the story enough to try another by this author. Recommended! - Jmaynard on Amazon

Embracing the Leopard
Although born of leopard shifter parents, Erik had always known his feelings for other men weren't natural of his kind.  Caught between two worlds, his desires for another man and his animal within, he has chosen to be alone, rather than surround himself with what he cannot have.  Then Brandon came into his life, and he discovered a whole new way of looking at things, and of embracing both halves of his nature. 
Word Count: Short Story
Previously published by Phaze
Reviews
This beautiful story is told in loving detail, from the locale, to the sensation of being there, a silent observer watching two males make love with such an intensity, you feel as if you are truly there. Bottom line, this story gets a 5. This is my third story from Michelle, and each story, while different, shows the emotion versus telling the emotion. The one sensual scene where the two mate is hot yet tender." ~ Acquanetta Ferguson of the San Diego Examiner, Rated a 5 - which means it is HIGHLY RECOMMENDED TO BUY!
"Michelle Houston's "Embracing the Leopard" is a wonderful short story of two gay leopard shifters from different packs finding a common ground together. I enjoyed this romantic morsel immensely." ~ Literary Nymphs
"Even though not entirely human, Eric's need to be held by another man is something any gay human will identify with. I ached for his feelings of isolation. [...] Anyone who is a fan of the strong dominating (but in a protective way) those whom they love will enjoy this story a great deal. Fans of shifter stories, and those (like me) whose first choice would be for something more contemporary, will also find plenty to enjoy." ~ Rainbow Reviews
"This was a short little gem that told the story of a gay leopard shifter and how he believes he will be alone for the rest of his life. The sensual scene was smoking hot and both Brandon and Erik were personable characters that I was quick to feel an emotional connection to. While short in length "Embracing the Leopard" was anything but short on talent, something that Michelle Houston amply demonstrates here. I hope that there will be some more stories set in the Animal Attraction world." ~ Fallen Angel Reviews
"Embracing the Leopard: Animal Attraction was a well-written short story of meeting and being the one for each other. The love scenes were so hot and steamy that I had to fan myself. In a whole the story was well-written and well worth reading and definitely a keeper and a recommend for friends who enjoy shapeshifter stories." ~ Night Owl Reviews
"Ms. Houston writes a sweet yet scintillating story of love between two men. You could feel the passion flowing between them from the moment they rekindled the attraction. I liked how the author made you feel Erik's depression at being shunned by his own pack. [...] I liked how Brandon, though young, went for exactly what he wanted and showed the maturity to wait for his chance with Erik. [...] I found this story short but touching [...] If you want a sweet and saucy love story, then you need to read Embracing the Leopard." ~ Whipped Cream Reviews
A short, highly erotic story about mating between two leopard shapeshifters. Erich has slowly separated himself from his pack because the mating urge has become so strong and there are no eligible males available that prefer men. Until a shifter shows up at the edge of his territory. A vaguely familiar man who sets his leopard on edge. This story could easily be a scene lifted from a longer work - it is, in essence, the claiming that many shifter stories have between mates with little to distract from the hot sex. As a steamy encounter with graphic sex with a paranormal flare, it is more than satisfying. - Jmaynard on Amazon

Unleashing the Jaguar
Michael found himself in the most awkward of situations.  Trapped in his jaguar form as the newest inhabitant at a zoo, he has to figure out how to get free, without anyone finding out about his people's existence, and without getting caught.  When his ex shows up, Michael isn't certain of allowing Danny to ride to the rescue is such a good idea, especially given how things between them ended.  But if he wants to have a life beyond one trapped in his animal form, he has to take the chance of his feelings rekindling.
Word Count: Short Story
Previously published by Phaze
Reviews
"There's an action plot with a conspiracy thread, piles of relationship back story, a hidden supernatural world to explore, thematic strands about freedom and identity and choices, two main characters to introduce, peace to be made, and sex to be had..." ~ Rainbow Reviews
"It's not the first time that I read a shapeshifter story by Michelle Houston and that I noticed that she is able to put credibility and common sense in a story that is for definition something else, a paranormal story. ... This is a short story, 20 pages, but I think it's a very good paranormal story, with two characters, Danny and Michael, that are normal men, in their supernatural nature." ~ Elisa Rolle
"Unleashing the Jaguar: Animal Attraction is another shapeshifter love story that is a winner. It's one of those I'll enjoy rereading. The relationship between Danny and Michael is a bit broken, but they have potential. ... Animal Attraction is a keeper and I recommend it to those who like shapeshifter romances. I definitely liked this book." ~ Night Owl Reviews
"This is a tale of love overcoming misunderstandings and stubbornness. Michael and Danny are mates, but when insecurity raises its head, even the closest of lovers can be torn apart. But real love doesn't just give up and neither does Danny. The passion between the two mates is sizzling." ~ Bitten By Books, Rated 4 and 1/2 Tombstones
I'm not entirely sure if it was deliberate or not, but Michelle Houston's description of the jaguar nature in this one was spot-on. The stubbornness, the aggression, the pushing away and pulling back - all are typical habit of jaguar in the wild. The reunion and make-up sex was hard but the cuddling just adorable; my only real wish was that we were given a better insight and more detail in how Michael ended up trapped in the first place. - Jimmy Hanson on Goodreads
This is a nice short story about two fox shifters. The plot wasn't complicated, but the developing emotions and the main character's inner conflict about what to do drew me in and held my attention. - Serena Yates on Goodreads

Caging the Tiger
Kyle though that he was all alone, the only of his kind, until he attended a magic show and saw through the spectacle to the method behind the illusion.  If he wasn't wrong, Meric the Magician, in addition to being his best friend, was also a tiger shifter.    
Word Count: Short Story
Previously published by Phaze
Reviews
""Caging the Tiger" is a perfectly package tale of risk, trust, love and finally having someone special...I enjoyed this story. A little history for them both, a little action to get them together, good interaction between Kyle and Meric and a small dose of hot man on man..err…shifter on shifter sex. Excellent story, Ms. Houston. I look forward to reading more of your work." ~ Seriously Reviewed
"There is obvious a parallelism between being gay and being an otherworldly creature. Kyle feels lonely and like a misfit not only for being gay but also for being a "strange" creature. In a world where, hopefully, being gay is no more the tragedy it was before, the author adds the shapeshifter nature of Kyle to put a heavy burden on his shoulder. A burden that Kyle hopes Mark will help him to discard. The short story is sweet and nice, and there is a very romantic feeling when Kyle is swept away by Mark" ~ Elisa Rolle
""Caging the Tiger" was ...worth reading. Finding your soulmate and finding him to be like yourself was a wonderful plotline. I like shapeshifer love stories a lot and this one was a good read and worth telling about. It's sexy!" ~ Night Owl Reviews
"When I picked up this book, I knew I'd meet a cat shifter. I like tigers and gay romance can be very sensual. Let me tell you, I wasn't mistaken. This is one great read. Ms. Houston draws you in with realistic characters that you feel like you know right away. There are fumbles and bumbles between them, but the trust is always there. And when they get the issues worked out and let the tiger play… man is it hot! You'll have to check your fingers for burns. … If you want a story that will reel you in right away and will leave you with a smile, then you need to read Caging the Tiger." ~ Whipped Cream Reviews
"Caging the Tiger is a perfectly package tale of risk, trust, love and finally having someone special. Meric truly is the only one who can really understand Kyle. Not only have they developed their friendship, but if Kyle can reveal his secret they might have a chance at love. I enjoyed this story. A little history for them both, a little action to get them together, good interaction between Kyle and Meric and a small dose of hot man on man..err…shifter on shifter sex. Excellent story, Ms. Houston. I look forward to reading more of your work ." ~ Seriously Reviewed
"I enjoyed this story. If it had been longer, I'd have been even happier. Not because it was too short but because I really liked both characters and wanted more. Sweet and believable, Michelle Houston has created heroes that are not only likable, but loveable as well. The world this author has created is one not too unfamiliar to many readers. Shifters are uncommon and feared -- if they are believed in at all. I admire the courage that Kyle shows in this story as much as I admire Meric's tenderness and understanding." ~ The Romance Studio
The words "short but sweet" definitely apply to this delectable morsel of a tale. Kyle is lonely, living a life of self-imposed celibacy, thanks to his shape-shifting secret: he's a tiger. Well aware of the danger to a potential lover, he obsesses over Meric's stage act. From what Kyle has seen on YouTube, Meric's grand finale involves turning into a caged tiger. Is Meric a shifter, too?  Kyle gets the chance to find out when Meric, aka his friend Mark, finally does a show in Kyle's hometown. The two men get together ... and find they have more in common than Kyle could ever wish for. Finally able to un-cage their inner beasts, what follows is a phenomenally steamy, sensual encounter. Michelle Houston perfectly balances heat and emotion, leaving this reader wanting more. - Erin Schmidt on Amazon

Healing the Fox
When an injured fox comes into the wildlife rehabilitation center, Scott knows he isn't an ordinary animal, he's a shifter.  Taking him home, Scott does his best to care for the injured shifter, and finds himself falling in love.  Knowing it would be selfish to ask Christian to stay, Scott has to decide if he will let Christian walk out of his life, hoping that his love will return.
Word Count: Short Story
Previously published by Phaze
Reviews
"Scott coming home, thinking about which take-away place he would patronize, only to open the door to find a cooked meal waiting for him was wonderfully domestic. Scott's mixture of emotions was great. I felt his pain when Chris started talking about leaving. [...] All in all this was a satisfactory paranormal story with a few interesting twists." ~ Rainbow Reviews
"Michelle Houston writes intriguing shifter stories. Not only does she twist the boundaries, she makes new ones that are fabulous. In her stories, the shifters can't heal by shifting. That makes it worse. I loved it because it made her book unique. [...] If you want a sexy story with two hot fox shifters, then you need to read Healing the Fox." ~ Whipped Cream Reviews
""Healing the Fox" is a story of compassion that turns into true love for two shapeshifters. The heroes fit together well..."Healing the Fox" was an enjoyable read for anyone who needs a quick M/M fix." ~ Happily Ever After Reviews
"Healing the Fox: Animal Attraction by Michelle Houston is short and sweet. It's the fifth book in the Animal Attraction series. Healing the Fox falls under twenty pages, and for such a short novella, it's still a sexy and fun read. [...] I've read a couple of other books in the Animal Attraction series, too. All the books are pretty short and satisfying readings. If you are in the mood for a light, short and sexy series, this would be a great series to read. Here are the names of the other books in the series in order: Taming the Wolf, Embracing the Leopard, Unleashing the Jaguar, Caging the Tiger and Healing the Fox. It's not necessary to read the other books in the series to understand what's going on in the book at all. So this book could definitely be read as a stand alone." ~ Night Owl Reviews
"I was quickly immersed in the story. Healing the Fox is erotically sexy, poignant and even at times light-hearted. It taps into your emotions and makes you want for a true connection between Chris and Scott. I found their coming together to be intense, yet sweet. But yet for as hot and titillating as their encounters are, you'll ache at the depth of Scott's feelings. His is a selfless love and this story was a pleasure to read. It's short yet delivers." ~ Seriously Reviewed

Claiming the Owl
Torn Between Duty …
 Adam is given the task of collecting his matriarch's son for his upcoming nuptials.  Only problem is, Nick isn't remotely interested in his bride, or any woman for that matter.  Something both men have in common.
 … and Desire
 Despite his misgiving, if Adam wants to retain his place in their owl parliament, he has to complete his assigned task.  The only problem is, Adam wants to claim Nick as his own.
Word Count: Short Story