I hope you enjoy these free stories.  All of them are fairly short (most under 5K) and are mostly erotic encounters,  so they don't have much plot to them. Many are from earlier in my writing career.
You can select your choice of formats by going to Smashwords.  (I set them up as a 'series' so you only see the free stories from this link).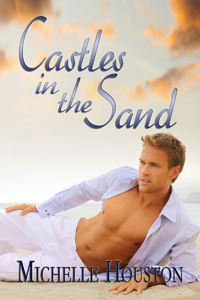 Castles in the Sand
A moonlight stroll on the beach with a handsome stranger leads to a night of unexpected passion ... and the possibility of more.
Sexuality: MF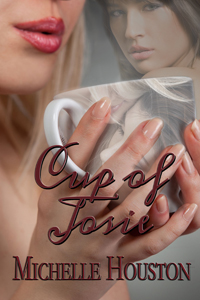 Cup of Josie
An office romance brought about by a cup of coffee. Well, a cup of coffee, a rainstorm, and a flat tire.
Sexuality: FF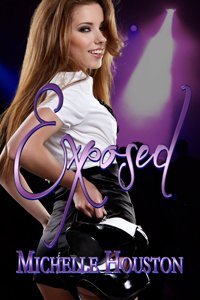 Exposed
Sabrina is a shameless sexual risk-taker, and discovers the delights of foreplay on the dance floor with an already-involved couple.
Sexuality: MFF
First published in the print anthology: NAUGHTY STORIES FROM A TO Z vol. 3, which is still available at Amazon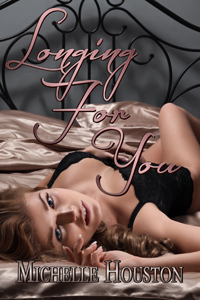 Longing For You
Self-loving, paddling the pink canoe, flying solo ... these are just a few of the sexy terms for - you guessed it - female masturbation. Whereas women will talk to each other about the kinky things they have tried in the bedroom with a lover, very few will talk about the out-of-this world orgasm they gave themselves.
Each of these stories are about women who aren't ashamed to go solo. Whether thinking about a deployed husband, sharing with a lover, listening to the couple next door, remembering a love that has gone, or simply in the mood for some individual quiet time - each of these short erotic stories is about a woman who is unashamed to pleasure herself.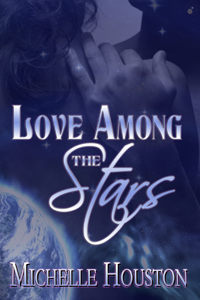 Love Among the Stars
Stargazing: Mornings after can be a bitch, filled with regrets and what ifs. For Adara it wasn't regrets that were overwhelming her after a night of passion in the arms of her captain – but fears that Jerrick might not be able to accept her, and the anatomical differences between their species.
Love In Zero G: A futuristic couple discover how enjoyable it is to make love without gravity.
(Futuristic/Sci-Fi Erotica)
Content warning: Different alien anatomy
Sexuality: MF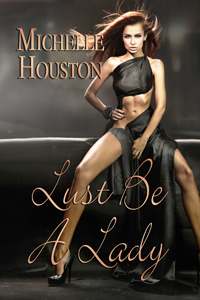 Lust Be A Lady
Amber is turned on by the feel of a warm hand slipping money into her garter or g-string. Her job as a stripper not only pays well, but fulfills a deep rooted fetish. While having men enjoy her dancing turned her on, it was the women paying her that provide the real thrill.
First published in the print anthology: NAUGHTY STORIES FROM A TO Z VOL.4, which is still available from Amazon
Sexuality: FF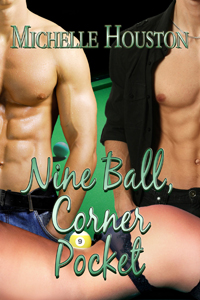 Nine Ball, Corner Pocket
Rhiannon proposes an outrageous bet to her boyfriend Jesse, the outcome of which is sure to please them both.
Sexuality: M/M, M/M/F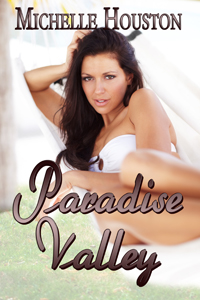 Paradise Valley
A leisurely afternoon sun-bathing leads to a bit of naughty outdoor play when Amanda's husband comes home.
Also available in a charity e-book anthology: COMING TOGETHER: AL FRESCO
Sexuality: MF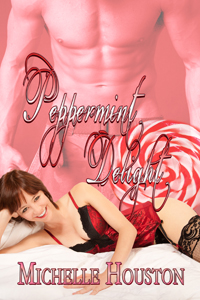 Peppermint Delight
Lynette's husband Mike is deployed out of the country and she wants to send him some naughty pictures as well as his favorite candy - peppermint sticks. But her idea of naughty, and her friend Cyndi's idea of naughty, differs. Cyndi is determined that Mike would never look at his peppermint sticks the same way again.
First published in the print anthology: SEX & CANDY, which is still available at Amazon
Sexuality: MF, F voyeur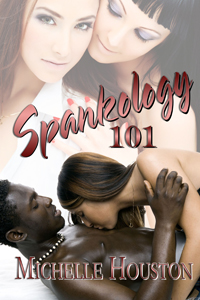 Spankology 101
A roommate with an exhibitionist's nature, and a willing boyfriend, leads Angela to question everything she thought she knew about her sexual needs - and her sexuality.
Content warning: spanking, very faint D/s
First published as JANELLE'S SPANKOLOGY 101 in the print anthologies: C IS FOR CO-EDS and NAUGHTY SPANKING STORIES FROM A TO Z VOL. 2, both of which are still available from Amazon for you to check out (depending upon which kink rocks your world!)
Sexuality: M/F/F, F/F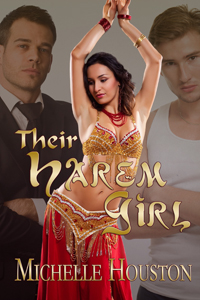 Their Harem Girl
Andrea is reading an article on spicing up ones sex life, and finds her imagination running wild when she reaches the suggestion about dress-up. She and her husband Daniel had already taken things up notch with the addition of another man to their lives, their live-in lover Ryan. Now it was time for her to involve them in one of her fantasies, playing harem girl to her masters.
Sexuality: MMF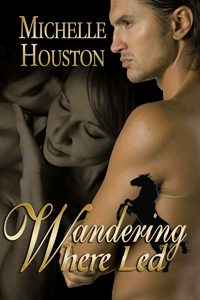 Wandering Where Led
When Kara takes her pony boy to another Dom's stable to mount his pony, she never expected to be as turned on by it as she was. Then again, she never expected the other pony to be a stallion.
Content warning: pony-play, multiple partners
First published in the print anthology: K IS FOR KINKY, which is still available from Amazon
Sexuality: MF, MM

Naughty Appetizers
Loose yourself in the fantasy of three tempting morsels of erotic delight.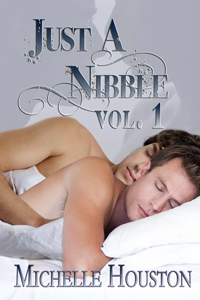 Just A Nibble vol 1
The Eye of the Storm: A weekend retreat, and a storm outside, encourage lovers to play as never before.
The Object of His Desire: A trip to the gym offers the hint of possibilities.
The Wake-up Call: There's an almost surreal quality to making love in the morning, still cloudy with sleep - did you dream it?
Sexuality: MM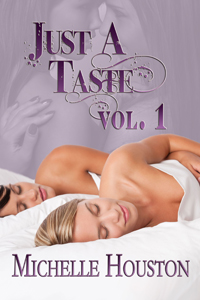 Just A Taste vol 1
A Cup of Josie: An office romance that started with a cup of coffee and a rainstorm.
Inferno: There's something to be said for trying new things, especially when they're hot!
Window of Opportunity: Amanda's at work, and her lover decides to swing by for lunch. But Amanda is unable to leave, so Nina stays to convince her to take a few moments to relax.
Sexuality: FF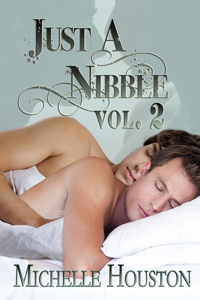 Just A Nibble vol 2
Slow and Steady: There's just something about watching a man touch himself.
Testosterone and Lace: What about a hint of lace, the rough feel against smooth skin - is it sexy?
At One With Nature: A camping trip brings lovers even closer together.
Sexuality: MM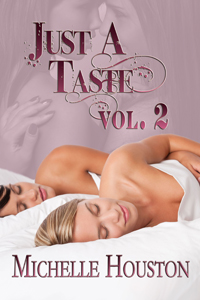 Just A Taste vol 2
Shhhhh!: Studying for a biology exam in the library has never been this fun … especially with the possibility of being watched.
Nice Kitty Kat: Katrina finds herself in the oddest of situations, thanks to her agreeing to help a friend without finding out the details first.
Staying Cool: During her summer vacation, Emily comes to find that women are holding a special appeal for her.
Sexuality: FF