For additional stories featuring heterosexual couples, check out the following series: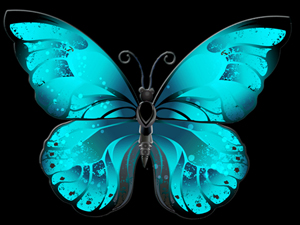 Fangs and Fur
When an evil scientist starts experimenting on shifters and vampires, trying to uncover the secret to their kind, the races must join together to stop him. In the process, four couples find love and passion beyond any they could have imagined.
Unnatural Bonds: Kali risks everything to free Riordan from the scientist. Once she succeeds, she isn't certain what to do with him. He has a good idea though ... if she's willing.
Laws of Nature: When Shaylee escapes from a kidnapping attempt, she manages to get to safety and the shelter of her neighbor Garrett's arms. Once there, she discovers she doesn't want to leave.
Bound in Blood: Anya is a protector for the vampire race. In the process of taking care of the threat to her people, she meets Ruben, who is delighted to find that she is his mate. Can this strong woman submit to a determined shifter?
Nature of the Beast: As a councilor for the vampire race, Kathryn has had to make hard choices--including sending Anya to take care of the scientist hunting them. One of the hardest thought is accepting that she is a shifter's mate. As a future alpha, Vance isn't willing to accept no for an answer.
Word Count: Short stories/Novellettes
Reviews
"Fangs and Fur by Michelle Houston was a very stimulating read! ... With each story in this collection you learn just a little bit more of the "big picture" that Michelle Houston has in store for her lucky readers!" ~ Simply Romance Reviews
"Four different stories but all of them are connected. In reality the author could have just written one story about the situation and given all the characters roles. In saying that the passion of the couples in each story would not have been as well captured if bunched together. Separately they all get their own limelight and of course they all get their amazing love scenes. [...] Hot paranormal romance and a good storyline to boot. This is a nice collection of four quick saucy stories that will please a lot of appetites." ~ ParaNormal Romance Reviews
"Fangs and Fur is a good mix of suspense, sacrifice, eroticism, and interesting twists on vampire and shapeshifter culture, this is a fun anthology that twists and weaves together to form the unions of four unlikely couples. I enjoyed learning of the were physiology and liked that Shay went in depth on how exactly it worked as it made an interesting twist on how three siblings could be werefox, werecat, and werewolf. Each story follows a similar pattern, though each is unique in it's own right and showcases each couples' difficulties and unity nicely." ~ Bitten By Books, Rated 4 Tombstones
Reviews for Unnatural Bonds as part of the Summer Solstice Scorchers anthology
"This is a very entertaining anthology with some really good stories that are different and fun. Each author gives the reader some really interesting characters, intriguing plots and plenty of hot sex." ~ Love Romances and More
"Each story provides an entertaining plot, fascinating characters, unexpected events, and truly hot sex." ~ Romance Junkies
Reviews for Laws of Nature as part of the Samhain Scorchers anthology
"Ms. Houston wrote a great short story. I would love for this to have been in a longer format, but it isn't so I will deal with it. She had me hooked from the first word and it ended too soon for me. It was just a teaser. An enjoyable one at that." ~ My Book Cravings
"Laws of Nature by Michelle Houston provided a strikingly 'normal' setting for the paranormal premise of her story. In a way, the love story she pens makes it even more credible and appealing." ~ Enchanting Reviews
"Laws of Nature is fantastic, animalistic and a very fun romp, Ms. Houston is a definite read for shape shifter lovers!" ~ Paranormal Romance Reviews
"Laws of Nature is a wonderful story by Michelle Houston. The characters are well developed and come together with the plot to create a short story that reads more like a full length novel. I loved the passion in the story and hope to see more of these characters in the future." ~ Two Lips Reviews

Time After Time
Sands of Time: After being diagnosed with inoperable cancer, Nicole can feel what time she has slipping away. Like many, she has told herself she would do the things she has always dreamed of "later". Pressed for time, later has come: she's going to see the world. She planned to start with Scotland, and go on from there, but once she arrives she meets a man she can't resist. Ciaran offers her a hope for the future she had given up on having, but it comes with a price. For Ciaran is not what he appears to be, and his race can't risk anyone finding out they exist.
Turning Back Time: Devastated at the news of her friend's supposed death, Julie rushes to Scotland to find some answers. What she finds instead is Roarke. Unwilling to let go of her search, Julie winds up figuring out what happened to Nicole. Along the way, she finds her own chance at happiness, if she can accept that Roarke isn't human.
Word Count: Novellette
Reviews
"Michelle Houston leaves you aching for more in this quick but enticing read. You will be haunted by the characters long after you finish reading "Time After Time" and crave the ensuing continuation of their stories. My first time reading a book by Michelle Houston, but I assure you, not my last as I have become an instant fan." ~ Manic Readers, Rated 4 stars!
"(In "Sands of Time")...Ms. Houston grabbed me with Nicole's illness. (In "Turning Back Time") ...Another great story...both these tales are scripted with excellent imagery and very well written. I'd like to read more from this author perhaps in a full length novel." ~ You Gotta Read Reviews
"Time After Time has two steamy stories. Both stories are tightly woven together and greatly enjoyable. Michelle Houston has created an exciting premise. Nicole and Julie are extremely likable which makes it easy to become emotionally involved in the story. It doesn't hurt that they both find sexy men to ease their pain. Time After Time was a sweet read." ~ Joyfully Reviewed
"Time After Time includes two short love stories. Both were entertaining and original [...] very good stories featuring women finding unexpected love and happiness. The setting, a Celtic castle, was as magical and enchanting as the plot. Readers looking for a short getaway full of mist and fantasy will like both of Ms. Houston's stories." ~ HEA Reviews
Previously published as a Celtic Love Knot:
"Welcome to two emotional and well-written stories by author Michelle Houston. I found this anthology to be well written and very touching, with just the right amount of sensual and explicit scenes between the characters. The friendship portrayed between Nicole and Julie, along with the emotions displayed made this book worthy of reading. I was proud of both Ciaran and Roarke who were understanding and showed their love for these two women in amazing and loving detailed. Ciaran handled the threat of death to Nicole with perceptiveness and with genuine loving kindness." ~ The Romance Studio, Rated 5 Hearts!
"[SANDS OF TIME] a sweet love story that invites fantasy, as well as mortality, into the gathering of life. This story was excellent. Beautiful word pictures painted on a lovely canvas. I was immediately drawn into the fantasy. [TURNING BACK TIME] accompanies SANDS OF TIME, and it too is excellent. I loved both stories, although I wished they were longer. If you love fantasy and true love, [CELTIC LOVE KNOT VOLUME 8] is a must buy." ~ Enchanting Reviews
"Ms. Houston does a nice job of delivering soft, almost sweet, erotica in both stories." ~ Bitten By Books
"I enjoyed the way Ms. Houston illustrated Nicole's feelings of liberation. She had a little apprehension, but when presented with a really hot guy and an opportunity, she went for it — she's dying, right, so why not? It's difficult to develop rich characters in a short story, but the friendship between the women was heartwarming. [...] In both stories, the interaction within the male/female relationships could have been deeper, but the paranormal aspects of the storyline supported the quick connections between them so it didn't distract from enjoying the adventures. [...] Both stories were well written and I would recommend them to anyone who enjoys paranormals." ~ Whipped Cream Reviews

seXposed With Kendra
On today's seXposed with Kendra, we will be featuring human woman and their non-human men. Find out how they met, and tamed, their paranormal men. (SEXposed With Kendra)
Phoebe had to convince her werewolf lover that she is in it for the long-haul - regardless of what her family thinks. (Never Tease A Wolf)
Meredith is an oceanographer who had to overcome societal differences between humans and merfolk to be with her merman. (Underwater Delights)
Next week, tune in for another exciting episode of seXposed With Kendra ...
Content Warning: A playful look at talk shows, and the interesting topics they discuss. These stories are erotic! They are short, but certainly not sweet.
Word Count: Nibble

The following stories were previously released as part of the Bedtime Tales, Naughty Whispers, and Sensual Intimacies collections with Renaissance E-Books.  
They are available as individual ebooks or in the print edition: Bedtime Tales, Sexy Daydreams and Paranormal Delights.
Whispers Between Lovers
Looking for erotica to enjoy when you don't have much time? Do you enjoy getting to the good stuff without the long build up? Or maybe you are just looking for erotica to read with a lover – something to spice things up a little.
Short, sweet, to the point, and brimming over with sex and emotion, Whispers Between Lovers is a collection of short erotica to read with a lover; passionate prose to satisfy your desires when alone; and tempting morsels of desire to tease your mind, as well as your body. This collection is packed with intimate moments, raw emotions, hot sex, and lots of sexy, naughty, sometimes kinky details.
Word Count: Nibbles, lots and lots of nibbles

Paranormal Delights
Paranormal Delights is a collection of nine sexy tales of mortals, vampires, shifters, ghosts and angels.
Autumn Breeze: A breeze brings back memories, and something more.
Be Careful What You Wish For: On his birthday, a man wishes to understand the female mind and wakes up a woman.
By The Light of the Moon: A woman finds her perfect match in an unexpected place.
Going Down?: A vampire finds himself trapped in an elevator with a woman who is more than she first appears.
Howl of the Full Moon: A werewolf prefers to sample the essence of female arousal rather than howling at the moon.
On Angel Wings: Finding out her dream lover was real changes everything for one woman.
On The Prowl: A werecat's mate waits for the sun to set, so her lover can claim her.
Peeping Ghost: A lonely ghost finds that watching almost makes up for what she missed.
To Dance with the Night: A very sensual vampire nibbles and savors his way through life.
Word Count: Lots of nibbles

Elemental Passion
* three stories of the passionate fury of nature, love and lust *
Nature's Blackout: A couple enjoys a respite from the normal chaos of life, thanks to a blackout.
Into Each Day: A camping trip, and a rainstorm, brings lovers even closer together.
The Symphony of Spring: A leisurely afternoon swim turns into a hot encounter in the barn when two lovers return home.
Word Count: Nibbles

Wake Me Up
* two stories of sexy mornings *
Claiming the Twilight: After working a night shift, Nicholas comes home to wake his wife up in a deliciously masterful way.
Sensual Bonds: While her husband is sleeping, Lily decides he needs to be treated to her being in charge of their lovemaking, so she tied him up and has her delicious way with him.
Word Count: Nibble
Content warning: spanking, light playful bondage
CLAIMING THE TWILIGHT is also available in the anthology Who's Your Daddy
SENSUAL BONDS is also available in the anthology Bosslady
Reviews
Claiming the Twilight: Talented author, Michelle Houston, has the talented way of bringing her characters and story to life. Well written and erotic as all get out. This story will leaving you steaming from the intensity and caring lovemaking the characters partake in. ~ In The Library Reviews
Sensual Bonds: Michelle Houston, does a great job of bringing a lot of women and men's fantasies to light in her stories. A little rope, a lot of sensuous loving, what else could two people ask for? Very hot story. ~ In The Library Reviews

Summer Storms and Hearts Aflame
After ten years, Jacob is finally going to get an answer to why Marci ran away after their night together. Trapped together during a summer storm - can they rekindle their love?
Word Count: Short Story

Reviews for ...
BEDTIME TALES
"All of these stories, and there are many more, are just hot, mucho caliente. They are filled with raw, passionate, mind blowing encounters of great sex. Michelle Houston does an excellent job of letting deep dark fantasies come to life in all twenty six short stories. Pure teasers but well worth the read." ~ Fallen Angel Reviews
"What I liked very much about this book is that it shows such a wide variety of sexual encounters without giving any of them even a hint of obscenity. From wild to tame, role plays to vanilla sex; it's all there, beautifully written, and lets say quite inspiring *g*." ~ Cupid's Library Reviews
"The sexual fantasies were titillating and intriguing. Each short story within the compilation added its own distinctive flavor to the collection." ~ Romance Interludes
"The stories in this volume are lusty; the characters are ordinary people, the language, plain and straightforward. ... Highlights include "A Scent of Lavender" a sexy escapade in a bubble bath ... and "Vanilla Wishes and Honeyed Dreams" is a lesson in how to eat sexy with honey and/or ice cream on top." ~ Fallen Angels Reviews
"Ms Houston's writing is a refreshing addition to the erotic world of romance and one that I'll be anxious to read more of in the future." ~ In The Library Reviews
"Reading Michelle's stories was a slow tease, much like the way that first drink of wine warms you stomach and makes you want more. It's that delicate style, that slow boil that makes these stories so sexy and believable." ~ Tina Hess
NAUGHTY WHISPERS
"Some left you sighing at the loved professed while others left you panting and fanning yourself in the intense heat." ~ In The Library Reviews
" Houston 's vivid imagination was apparent. And she definitely knows how to write a scorching sex scene." ~ The Romance Studio
"Michelle's stories are highly sensual and are a good read. ... I also applaud this author for not being ashamed or afraid to share what she loves to do with others and that's to write erotica. Good for you Michelle!" ~ Fallen Angel Reviews
"Houston exposed my erotic senses to something they hadn't experienced before, with words that excited the passions. She brought to mind many of the desires we've all felt, toward the things forbidden to us ... " ~ Romantic Interludes
"Ms. Houston's eclectic mix gives something to everyone" ~ Love Romances
SENSUAL INTIMACIES
"This anthology will make you sigh with pleasure and make you wet with want." ~ In The Library Reviews