All work and no play? Not in their offices.
Each of these stories is completely stand-alone (so far anyways).  They do take place in the same office, and there are offhand references to other characters (and stories) but they DO NOT have to all be read for each story to be enjoyed.
All of these are available as individual stories ... or in Bundle Editions (see she bottom of the page).  I have also combined all five stories into one print edition.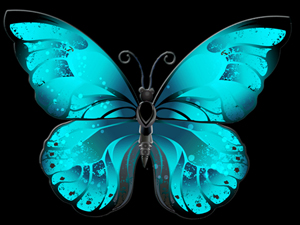 Butterfly's Effect
Elaine's relationship with her office assistant went from a normal friendship to lovers, and they are both struggling to find the balance between their professional and personal lives together. Steve wants to take things public, but Elaine is worried about possible complications. So he decides to show her who's boss, with a little help from her submissive nature and a sexy new toy in Michelle Houston's Butterfly's Effect.
Word Count: Short Story
Reviews
""Butterfly's Effect" was as hot as it was entertaining. The sexual tension rivaled the fear of discovery. The sex was hot... ~ Seriously Reviewed
""Butterfly's Effect" by Michelle Houston [...]was really enjoyable. Elaine is Steve's boss during the day, but she is his sub in private. Steve wants her to go public with their romance, and his methods for convincing her just sizzle. I liked this couple, and their story was well worth the read. [...] sexy." ~ Night Owl Erotica Reviews

Desire's Sting
As a boss, Richard Mills was everything Lisa could ask for - he stood up for his team, he had their backs, gave them all of the credit and took all of the blame. But as a man - he was a dick! As his office assistance, Lisa was familiar with the love 'em and let 'em go attitude Richard had for women. Too familiar. It was slowly tearing her up to see other women get the chance with him that she craved. Something had to change, and if it took her resigning and finding another job to break the hold he had on her heart, she was ready to do it. It was the perfect solution to a no-win situation - except Richard was hiding a secret from her. He wanted to do all kinds of dirty, kinky things to her, but worried she was too vanilla to handle the sting of his desire.
Word Count: Short Story