I have two series of mythology stories.
The first series is the Modern Myths, the second Maidens & Myths.
Maidens & Myths is a finished series, with six stories.
The Modern Myths are ongoing.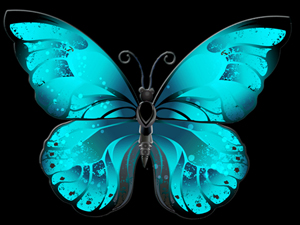 Maidens and Myths
PANDORA: Created by the Gods as punishment. It took a goddess to understand that she too was being punished, and a God to unleash the woman she was truly meant to be.
PERSEPHONE: Kidnapped by Hades, she knew that there was more to him than the Lord of the Underworld bit. Underneath his death lord exterior beat a kind and caring heart, as she knew all too well.
PSYCHE: Beloved of Cupid, she wasn't to ever know who her husband was. But she wasn't content to be kept in the dark forever.
CHARON: He had been alone for a long time; then one day a whirlwind of emotion named Ledia demanded that he take her across Styx to meet with Hades, so that she could bargain for her brother's soul. Charon never expected to fall for the demanding minx.
GALATEA. Loved by her creator, she was given life. Unfortunately, the personality had to be worked on a bit.
APHRODITE: It's quite simple exhausting to be the goddess of love. Everyone wants something from her, including the other deities. Yet Aphrodite knows that sometimes a Goddess just has to have some down time.
Word Count: Short stories and Novellettes
Previously published by Renaissance e-Books
Reviews
"Maidens and Myths is an anthology made up of 6 wonderfully written stories about some of the maidens told in the Olympian myths. Author, Michelle Houston, did a wonderful retelling of the myths by putting her own special sensual spin to them. These are sensual, romantic tales, tales most readers should and will love." ~ In The Library Reviews

Fated To Be
They might be deities, but they weren't prepared for a love that was Fated To Be.
Finding Justice:  Jacob is a judge who is trying to decide what is the right punishment in a capital case. He meets Thea, a woman who immediately fascinates him, at the least convenient time in his life. What he doesn't know is that Thea is actually the Goddess Themis, and she has seen a dire consequence for him, if he allows his emotions to sway him from what he knows is right. A future that she isn't willing to let come to pass.
Sexuality: M/F
Word Count: Short story
Embracing Destiny: After helping Thea find happiness, Apollo is reunited with the soul of Daphne/Cassandra, two of his lost loves. He has to come to terms with the changes in her, as well as his rapidly growing attraction to her.
Sexuality: M/F
Word Count: Short story
Previously published with Phaze
Reviews
"FATED TO BE is a fun and sensual journey of new discoveries about each characters' own selves, friendships and loves. Jacob and Thea are wonderfully drawn together—sweet and sensual. On the other hand, Apollo and Destiny seemed to set the pages on fire. ... Each set of characters had a wonderful storyline besides the one that brought them all together. This is definitely a story I would recommend to anyone looking for that warm and fuzzy feeling when they end a book." ~ Romance Junkies Reviews

Playing For Keeps
When it comes to love, these deities are Playing For Keeps.
Worshiped: Alicia has been burned by men in her life, specifically by an abusive ex-husband. So when she is invited to a mysterious party, she isn't sure just what to think. Only the knowledge that her friend Athena--whom she knows is a Goddess--arranged things prompts her to go. There she meets Pothos (God of Passion) and Himeros (God of Sexual Desire), who set about to seduce her; a seduction she is more than willing to let happen. After all, they're not men, they're Gods.
Sexuality: M/F/M
Word Count: Short story
A Wish and a Threesome: Nike loves Athena, and has been happy with her fellow Goddess and lover for centuries. Upon occasion, she has taken a male lover, with Athena's consent, but she always yearned for more--for Athena to join in. After doing Athena a favor by attending Aphrodite's Party and helping a young woman that Athena had taken under her wing, Nike meets Chris. She is instantly in lust with the handsome man, but thinks their meeting is happenstance. She quickly comes to find however, that Athena had a hand in his invitation to the party, using it as a perfect opportunity to fulfill Nike's greatest wish.
Sexuality: M/F/F
Word Count: Short story
Previously published with Phaze.
Reviews
"A sexy, spicy read that pushes the imagination and explores the powers of the Gods. Ms Houston created a vivid picture of hot bodies, delectable fantasies, sexual wonder and fulfillment." ... "The vividness of the descriptions easily painted the picture in my imagination and made the story very easy to enjoy." ~ Whipped Cream Reviews